• black wealth • financial education • financial literacy • investing education • virtual networking event • wealth building • young entrepreneurs • young professionals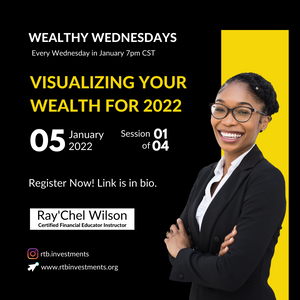 You are invited to join "Wealthy Wednesdays", a webinar series on holistic wealth building for the not-so-average young professional.  Whether you have been trying to learn about the investment space, or simply want to build something for your last name, this is the place for you. Tune in every Wednesday in January at 5 pm PST/7 pm CST/8 pm EST.  This week's topic is "Visualizing your Wealth for 2022: Asset Talk" 💎 As a BONUS, all registrants will get access to the webinar slide deck as well as an exclusive, registrant-only, Q&A session at the end! Mark your calendars and...
---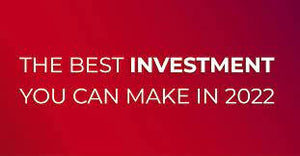 No one in history ever became wealthy from saving only. The key to building wealth is investing. That starts with acquiring assets, which are things owned that have value & can be converted to money (check out this "Word of Wealth" definition in our upcoming Personal Finance Crash Course book). Below you'll find some of the assets we encourage you to educate yourself on. I've never invested before. What technology do I need? Create a Stash account for stocks (which offers daily free stock opportunities) and a Coinbase account for crypto (which also offers opportunities to get free crypto through...
---
• how to save money on vacation • vacation spending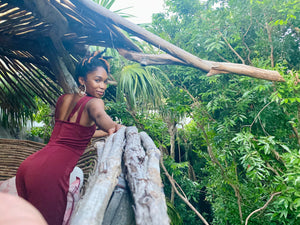 We've all been there.    You go on a vacation. You're living your best life, without a care in the world. Then you get a bank alert. Or even worse, you wait until you get your bank statement and are shocked at your overspending. *cue deep eye roll*   If you haven't seen our TikTok on how to vacation without breaking the bank, STOP and take a look now before we dive into the money saving details.   Let's Dive In 1. Have an itinerary or plan Those who fail to plan, plan to fail. This applies to money too! Consider the...
---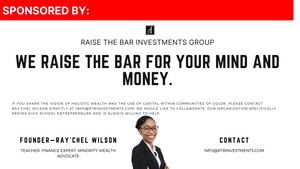 We have partnered with MadeMarketingAgency to sponsor a $15,000 grant from the SBA!   We at Raise the Bar Investments are dedicated to providing resources to increase opportunity and decrease the racial wealth gap.   We hope you apply and secure funding for your business and #ForYourLastName! Access at the below link.   How To Apply for $15000 Grant from SBA with Reconsideration Email (includes template)
---
• black business • business readiness • financial literacy • minority owned business • networking • virtual networking event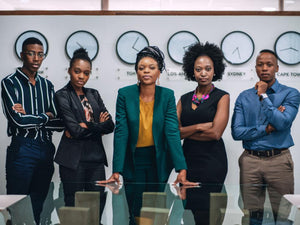 Are you a black owned business? Google and the US Black Chambers have collaborated to provide space for black business owners to grow and learn together. Register here for Thursday, February 25, 2021. Want further updates on resources for minority owned businesses? Subscribe to our newsletter below or connect with us on social media. Image from score.org.