• black business • black wealth • community events • cultural events • financial literacy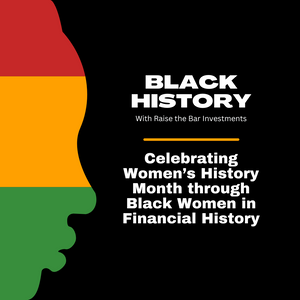 As February, Black History Momth, comes to a close and we transition into March, Women's History Month,  we want to recognize a few Black women who have impacted personal finance education throughout history. When it comes to personal finance and wealth building, there are many Black women who have made a big impact. Despite facing discrimination and challenges, these women have worked hard to manage their money and build wealth. Let's take a look at three amazing women who made history in the world of personal finance, and what we can learn from them.   1. Maggie Lena Walker: Maggie...
---
• black business • black wealth • community events • cultural events • entrepreneurs • financial education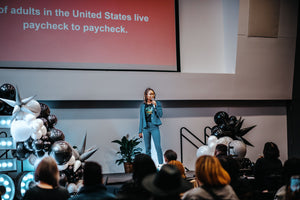 FOROURLASTNAMES APP HAS FIRST PLACE PITCH When Ray'Chel launched Raise the Bar Investments, LLC last year, she simply wanted to create financial literacy education that was minority-friendly, easy-to-understand & easy-to-apply.  Last month, she pitched a tech-enabled, scalable version of her business, which won 1st place at the Build in Tulsa Female Founders Pitch Night! The "ForOurLastNames" app will bring together: 1. EdTech 2. FinTech & 3. Mindset in order to create educated & empowered investors among underrepresented groups. She would like to give thanks to the Raise the Bar family who have made the education workbooks internationally sold, showing the need...
---
• black business • community events • cultural events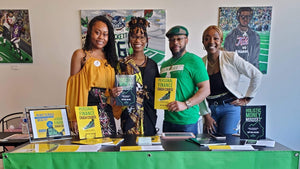 It's official! The workbook you've been waiting for, Personal Finance Crash Course: What They Didn't Teach You in School is finally here! To celebrate we're hosting a community cultural event to show the connection between art, assets, and building wealth #ForOurLastNames. Don't miss out! Join us at the Greenwood Gallery, April 2, 2022 from 2-4pm. Register for free here!   Not in Tulsa? No problem! Secure your own workbook - or a signed copy - here!    Check out our Raise the Bar family at the event!