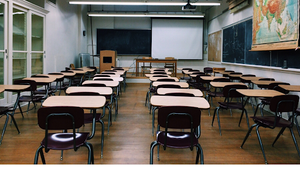 As summer comes to a close and the scent of freshly sharpened pencils fills the air, it's time to gear up for the back-to-school season. This exciting time can also bring about worries about the costs associated with education expenses. To help you navigate this period smoothly, here are five easy-to-follow strategies for effective back-to-school budgeting:   Take Inventory of Supplies - Before you rush to the store, take a moment to go through your existing supplies. Check drawers, closets, and storage spaces for unused notebooks, pens, and other essentials. By knowing what you already have, you can avoid...
---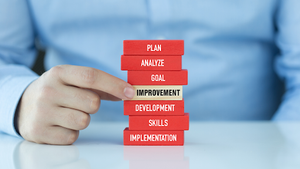 It's that time of the year again – National Self-Improvement Month! This is the perfect opportunity to focus on making yourself better. Let's talk about why it's important to invest in your own growth and how it can help you in your career and finances.   Why Self-Improvement Matters - Self-improvement means becoming the best version of yourself. It's not just a trend – it's a way to become better no matter who you are. By working on yourself, you can break free from things holding you back and become more confident. Learning New Things: Trying Something New -...
---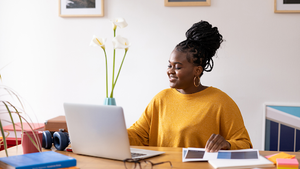 In recent times, something remarkable has been happening in the business world - the rise of Black entrepreneurs. These individuals are not just starting businesses; they're reshaping entire industries and changing the way we think about business, innovation, and economic empowerment. By overcoming challenges and pushing boundaries, Black entrepreneurs are creating a more diverse, inclusive, and promising entrepreneurial landscape.   Breaking Barriers and Defying Expectations - For a long time, systemic barriers held back Black individuals from accessing resources, funding, and opportunities. But the emergence of Black entrepreneurs marks a departure from this unfair norm. With fresh ideas and...
---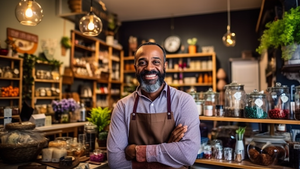 Investing in minority-owned businesses is a powerful way to promote financial inclusion and empower marginalized entrepreneurs. By channeling resources and support towards these businesses, we can work towards reducing economic disparities and fostering a more equitable society.    Educate Yourself and Raise Awareness - To support minority-owned businesses effectively, educate yourself about their challenges and potential. Acknowledge historical inequities in funding and access. Raise awareness of the positive impact investing can have on the community and economy. This understanding leads to informed and empathetic investment decisions. Diversify Your Investment Portfolio with Minority-owned Businesses - Diversify your investments by allocating...
---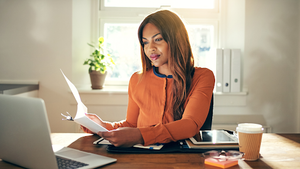 During the Black Business Month, the global stage has been graced with a remarkable surge in the ranks of Black women entrepreneurs who are leaving an indelible mark on the business realm. These tenacious and ambitious women are not only dismantling barriers and overcoming obstacles but also laying the foundation for aspiring entrepreneurs in the generations to come.   The Journey Begins - Starting a business is challenging for everyone, and Black women entrepreneurs face unique obstacles. Limited access to capital, resources, and societal stereotypes are common hurdles. Despite these challenges, their determination to succeed remains unwavering. Navigating Financial Barriers...