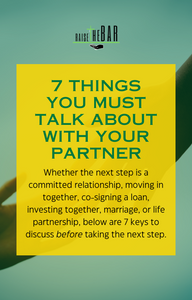 Ready to elevate your relationship? Essential conversations are the cornerstone of enduring partnerships. From finances to trust and shared aspirations, these dialogues wield the power to shape your connection.Surprisingly, money-related issues contribute to divorce in over 40% of Gen Xers. Shield your relationship from this fate. By tackling these discussions head-on, you can construct a relationship that endures the trials of time.Introducing "7 Things You MUST Talk About With Your Partner Before Taking the Next Step." This guide facilitates these pivotal conversations, nurturing a more joyful and rewarding partnership.Secure your invaluable resource now: Download Our FREE GuideRemember, open...
---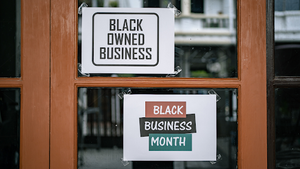 In today's world, where social issues are at the forefront of public consciousness, supporting minority-owned businesses has become a vital way to promote economic growth and create a more inclusive society. Among these businesses, minority-owned enterprises stand out as powerful drivers of economic empowerment and community development.    The Significance of Supporting Minority-Owned Businesses - Minority-owned businesses empower marginalized communities and address economic disparities. They have faced systemic challenges, like limited access to capital and discriminatory practices. Supporting them creates a more equitable economic landscape, sends a message to the market, and fosters diverse entrepreneurship. This uplifts communities and...
---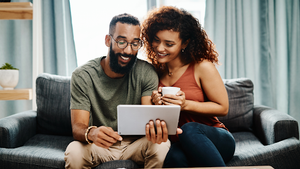 In times of economic uncertainty, making wise financial decisions becomes crucial to navigate the unpredictable financial landscape. Whether it's a global recession, market volatility, or personal financial challenges, having a strategy in place to protect your financial well-being is essential. By adopting a proactive and informed approach, you can mitigate risks and position yourself for long-term success.    Save for Emergencies: Create an emergency fund with three to six months' worth of living expenses in a separate account. This safety net will help you during unexpected events like job loss or medical emergencies, giving you peace of mind and...
---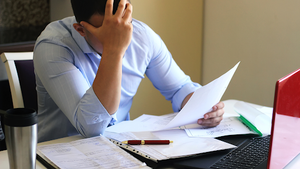 In today's fast-paced and complex world, managing your finances wisely is crucial for achieving long-term financial stability and success. However, many individuals often fall into common financial traps that can hinder their progress and lead to unnecessary stress. Let's dive into some valuable tips and strategies to help you navigate the world of personal finance.   Budgeting: The Key to Financial Success - One of the most important steps in managing your finances is creating a budget. Start by tracking your income and expenses to get a clear picture of where your money is going. This will help you...
---
  Your credit score is a crucial financial indicator that lenders, landlords, and even potential employers use to assess your creditworthiness. A high credit score can open doors to better interest rates, loan approvals, and favorable financial opportunities. On the other hand, a low credit score can limit your options and make it challenging to secure loans or get favorable terms. Therefore, it's important to understand and actively work on improving your credit score.    Know the Factors: Familiarize yourself with the factors that influence your credit score. The most common credit scoring model, FICO (Fair Isaac Corporation), considers payment...