Easy to understand & apply financial education:
Did you know financial illiteracy is the #1 economic crisis in the world? 
Raise the Bar Investments strives to effectively contribute to solving this crisis. Why? Because everyone - no matter your background - is meant for abundance. 
Raise the Bar Investments provides holistic financial literacy. In short, we raise the bar for your mind and money.
Through our strategic products and services, we aim to decrease the gender & racial wealth gaps. We focus on educating & empowering people on how to manage personal finances, build generational wealth, and create time freedom. Founded by an educator who was tired of seeing her students and community encounter quality of life issues due to money, Raise the Bar Investments creates content that is easy to understand and easy to apply. 
At Raise the Bar Investments, we envision a future where all people are financially well and able to live a choice-filled life.
Need some 1-on-1 help? Improve your money moves with a Certified Financial Education Instructor!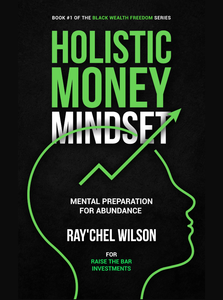 Holistic Money Mindset: Mental Preparation for Abundance
News to Know: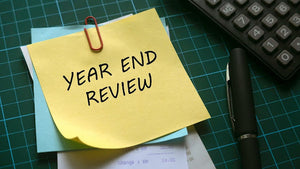 The end of the year is the perfect time to review your financial health and set yourself up for success in the upcoming year. By taking a few simple...
Raise the Bar is grounded in the following values:
Relationships: We care for the well-being of our clients and are generous in sharing the resources we have been blessed with.
Action: Belief in a goal is nothing without consistent action to get there. Daily, we act to get 1% better through personal development, growing in trading skills, and holding ourselves and our team & family accountable.
Integrity: Doing what you say you will do when you say you will do it. We hold ourselves to helping you fulfill your financial goals.
Scary goals: We aim to assist 1,000 people of color in becoming debt free and decreasing the international racial wealth gap
Excellence: "Good better best. Never let it rest, until your good is better, and your better is best." St. Jerome